[title title="Main sponsors"]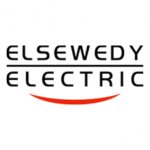 Owing to a successful growth rate year after year and aligning with the expansion strategy of the company, by operating in 8 diversified energy segments;Cables &Accessories,Electrical Products,Energy Measurement &Management, Transformers, Communications, Wind Energy Generation, Solar Energy Solutions, Projects & Development.Elsewedy Electric has become a significant contributor to the economic growth in Egypt through its development into a well-established group with extensive holdings, both locally and beyond borders in several other Middle Eastern & African countries as well as some European & Asian countries. With the goal of providing our customers a one-stop solution in terms of Designing, Engineering, Procurement and Construction.
[separator]
[title title="Co-sponsors"]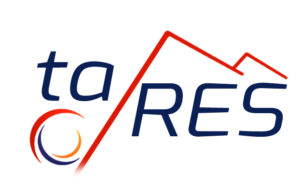 The Technical Assistance to support the reform of the Energy Sector in the Arab Republic of Egypt (TARES) is part of the EU funded Energy Sector Policy Support Programs which aims to assist Egypt in implementing its far-reaching programs of energy reforms and to foster implementation of its strategic energy partnership with the EU to improve energy security and sustainable development.
TARES is supporting the Government of Egypt to define the framework for the energy sector in three specific sectors: Strategy design, Reform of the Gas, Boosting Energy Efficiency.
The project is implemented by a consortium of consulting companies: SOFRECO, Adetef and Mercados. It started in January 2013 and will continue until November 2014.
---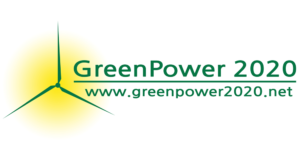 GreenPower 2020 S.A. promotes Renewable Energy Sources (RES), Energy Efficiency and Water projects of common interest. Dedicated to the Euro-Mediterranean region, They offer Mediterranean Partner Countries a collaborative platform for sharing values and reducing risks. Strong of a team of 20 senior experts, they manage projects in its successive phases and answer transverse problematic (regulatory, economic and technical).Their goal is to target and accelerate projects enabling the energy transition mixing the respective energy potentials of the North and the South of the Mediterranean. GreenPower 2020 S.A. accompanies the stakeholders to study all prerequisites and conditions and then to realize their projects with excellence among partners.
GreenPower2020 S.A. was founded in 2008 by Mr. Gassan ANBAR, President and is established in Brussels. read more
---

Italgen S.p.A. was established with the aim of enhancing the energy-related assets of Italcementi Group, one of the biggest Italian companies, the fifth cement producer worldwide, operating in 22 Countries. In over a decade of activity in Egypt, Italcementi Group invested more than one billion euros, providing know-how and updated technology, as well as sustaining social initiatives towards the local communities. Italgen is an electricity producer and trader on the international market. It currently produces electricity from renewable sources through 14 hydroelectric power plants and a photovoltaic plant located in Italy, two wind farms located in Bulgaria and a wind farm in Morocco, where a CSP pilot project is also under development. Italgen is also currently investigating potential additional projects in other Countries in the area (including Jordan and Mauritania). Italgen helps in stimulating the start-up of new, high-tech renewable energy markets, providing an important boost for local economic and community development. This approach is applied in Italgen's wind energy developments in Egypt. Italgen's production facility, which is the first foreign direct investment in Egypt in the field of renewable energies, will be built in the Gulf El Zeit desert area. The plant perfectly matches the ambitious targets defined by the Government of Egypt Energy Strategy, aimed at reaching 20% of the installed capacity from renewable resources by year 2020. In addition, the plant will contribute to the energy needs of Italcementi Group, operating in Egypt through Suez Cement Group of Companies.
[separator]